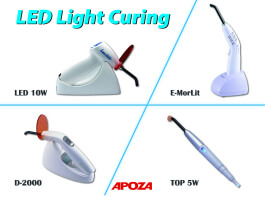 2022.12.02
LED Light Curing
Q: What are the key features of a Curing Light that fulfills the frequent daily operation?
A:
1. Simple & Reliable
2. Fast & Safe

Just like our core spirits in the past 42 years in dentistry, and certainly, persisting for the future.
在牙科診所,什麼樣的 #光固化機 可以迅速完成每日的頻繁需求?
簡易、可靠
快速、安全
雅登企業 深耕台灣,在牙科產業即將步入第四十三個年頭,靠得就是「安全的品質、可靠的服務」
堅持傳統價值,不斷推陳出新
您的支持,是我們進步的動力 !!
祝福所有人
都能有口潔淨健康的牙齒