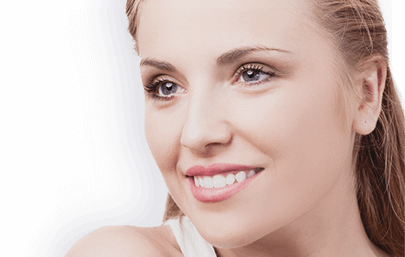 Ozone DTA J-500 Plus
Ozone Therapy + Disinfector = 2 in 1 Device

O3 decomposition design
cost down, safety up
View APOZA's best-selling products in 360° VR photos.
Ozone Therapy
Activate Cells: Rouse self-healing ability in cells

Anti-inflammatory: Enhance the recovery of injure

Time Saving: Reduce treatment time

No Side effects / Antibiotics-Free: Fast Wound Healing without medicine

Targeting: Focus on the affected part only

Pain-Free: No direct touch on the wound

Utilized to Surgery: Excellent Disinfection Result Before & After surgery

Root Canal Adaptation: Entirely Coated with Ozone
&
Ozone Disinfector
Pre-Vacuum function (Autoclave-like)

Perfect solution for items that are Heat & Moisture Prohibited!

Disinfector at Room Temperature

Impressive Disinfection Result for Instruments & Hollow Tools

Entendable Container

Excellent Sterile Container for Storing Disinfected Articles
Benefits for Patients:
Free of Pain & Noise

Powerful Recovery on Inflammation

Activate Cells and Speed Up Wound Healing

No side effect from medicine
Benefits for Dentists:
Utilized to Surgery: Pre-surgery Disinfction & Accelerate Healing After Surgery

Root Canal Therapy: Reach to the Canal-end and disinfect thoroughly

Premium & Effective therapeutics

No Oxygen Bottle Required

No Glass Tube Required

Apply to most of dental treatment
How is Ozone changing the dentistry practice?
The ozone therapy is the latest dental technology by applying the instable nature of ozone (also known as trioxygen) in the environment. In the natural process of its chemical decomposition, ozone breaks down into one O2 and one atomic oxygen. Here, the atomic oxygen can easily eliminate most bacteria and viruses without any side effect. At the same time, the oral tissues are filled in with O2, stimulating the oral tissue for faster wound healing and long-lasting efficacy.
The ozone therapy has been proved by numerous clinical reports that it is harmless and safe in dental practice. Furthermore, the pain-free therapy massively improves the practical experience for patient's comfort and avoids the abuse of antibiotics. In the near future, the ozone therapy is expected to become one of the most important therapies in the dentistry field.
Ozone Therapy 治療
活化細胞 : 促進細胞癒合能力
消炎 : 加速傷口復原
省時 : 縮短傷口復原
免用抗生素 : 加速癒合、減少藥物使用
無副作用 : 針對病灶治療
無痛 : 不直接碰觸傷口
確保植牙成功的好幫手 : 術前術後的消毒利具
適用根管治療 : 臭氧直達根管內部消毒
Ozone Disinfector臭氧消毒器械
前真空 : 消毒前先抽真空
室溫消毒 : 適用不耐高溫的物質使用
全自動 : 一指搞定
可額外選購消毒箱 : 作為無菌儲藏箱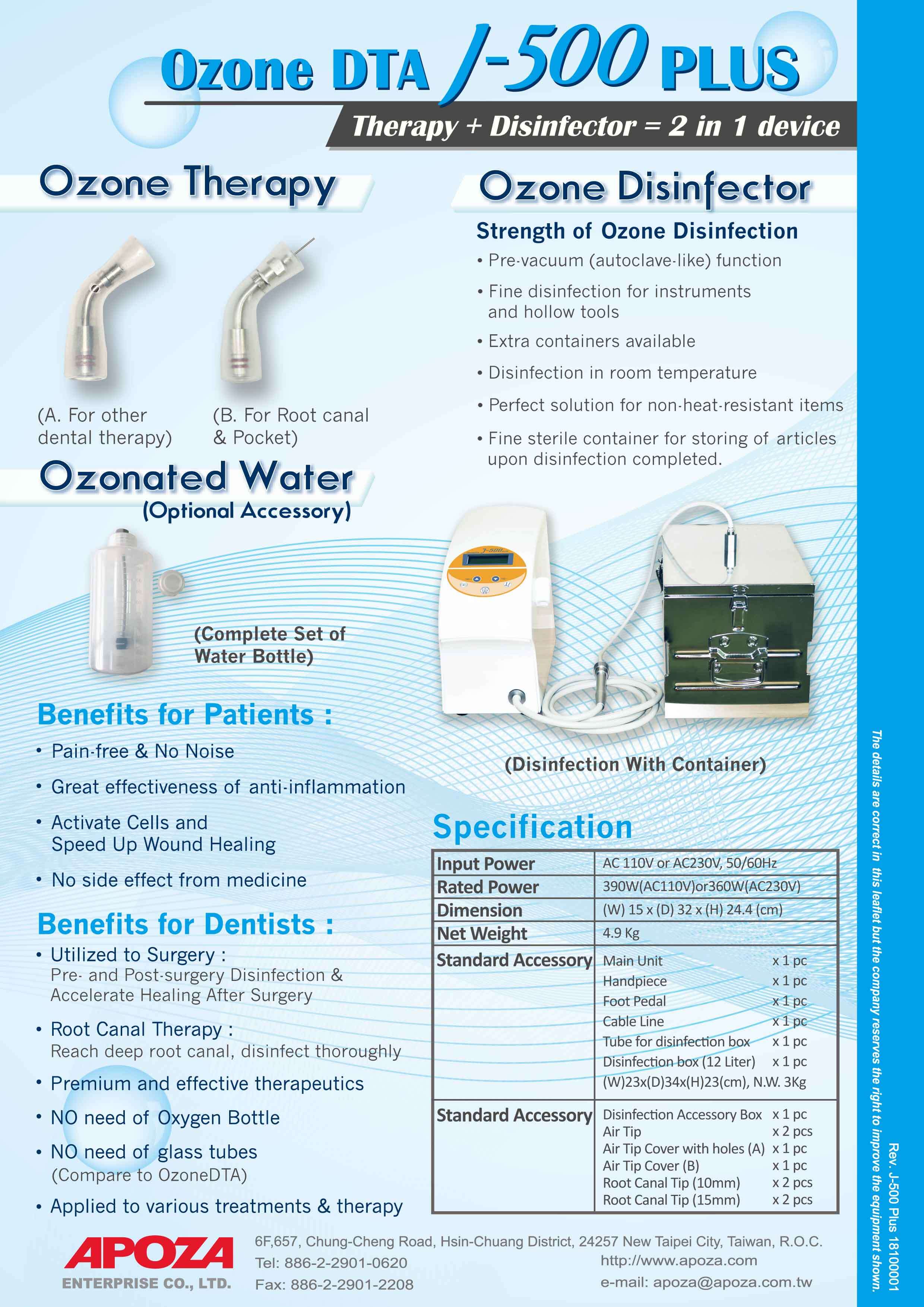 OzoneDTA J-500 Plus has been registered in EUDAMED database. Click link for further details:
https://ec.europa.eu/tools/eudamed/#/screen/search-device/97d34ae6-ce7a-41b8-9fb7-4def2342ed07